What's Makey Makey?
Makey Makey is an invention kit for the 21st century. Turn everyday objects into touchpads and combine them with the internet. It's a simple Invention Kit for Beginners and Experts doing art, engineering, and everything inbetween.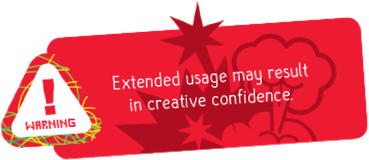 Why Create Makey Makey?
We believe that everyone is creative, inventive, and imaginative. We believe that everyone can create the future and change the world. So we have dedicated our lives to making easy-to-use invention kits. We believe that the whole world is a construction kit, if we choose to see it that way.

We are inspired by the Maker Movement. We want to help people start to think of themselves as Makers and agents of change. When you have the "Maker's Mindset," you know you can change the world.
Who is Makey Makey for?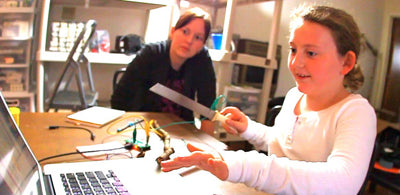 Artists, Kids, Educators, Engineers, Designers, Inventors, Makers... Really it is for everyone. Here's a budding 8-year old inventor using Makey Makey, inventing a "knife-and-log" interface for cutting virtual wood in an online game.